Through Central Coast Outfitters, Tule elk hunts are sure to be an exciting, thrilling experience. California, being the only state to boast Tule elk populations, offers unique expeditions for this unusual beauty. On our guided hunts you will be accompanied by a professional hunter with experience, through the scenic Peachtree Ranch near King City, CA.
Our expert guide service provides excellent habitat and we do extensive scouting for efficient hunting. We allow five days for each bull hunt but generally a lot of that time can be relaxing to enjoy a great California getaway. Additionally, nature abounds in this huge, historic land.
Excitement, history and adventure combine while hunting Tule elk on the approximately 50,000 acre Peachtree Ranch.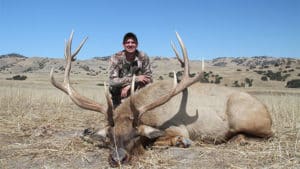 Learn More About Tule Elk Hunts in California
Our ranch was among the original sites where Tule elk were saved from total extinction. With proper conservation and wildlife management, the herd has grown in size such that hunting is available again.
Central Coast Outfitters receives landowner tags from the State of California for both bulls and cows. These tags are in short supply so you'll want to contact us soon to reserve yours. For tule elk herds in California, management is set up to provide trophy sized bulls.
We generally book Tule elk hunts from July until the end of the year with history showing the most success comes during the rutting season. That time being late August until the beginning of November.
The number of hunts is in short supply so we recommend booking your trip right away!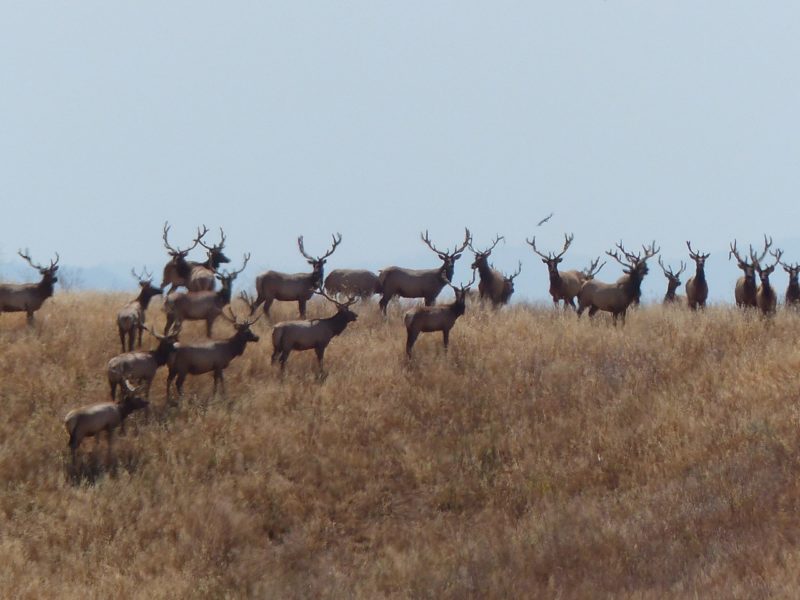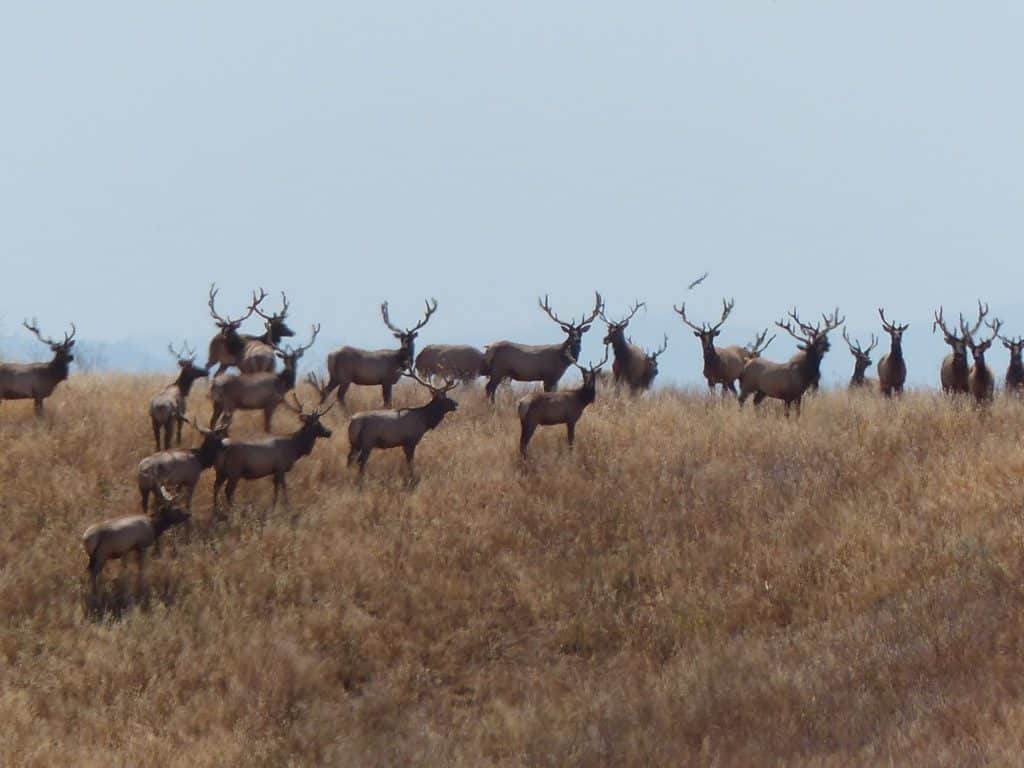 Have the experience of a lifetime and come home with your tag filled. We've been helping people have amazing California Tule Elk hunting trips for over 30 years. Central Coast Outfitters has been guiding hunts along the California coast since 1995.
Of all the great Spanish Ranchos that help make up California, there remains one that is relatively intact in Southern Monterey County, and a prime Tule Elk hunt grounds. East of King City, 12 miles off Highway 101, hidden by the Gabilan Range, lays the Rancho San Lorenzo Peachtree. This grand old Rancho is one of the most beautiful and scenic ranches in the state. The beauty of this ranch in spring is unsurpassed. Wild flowers mixed with the green hillsides, along with the many lakes and ponds on this one of a kind ranch is a sight to behold. Add a Tule Elk hunt to this and it will be a hunt you will never forget.
California Indians made this hidden valley a resting place during their annual migration to the Pacific Ocean. The Peachtree Ranch is approximately 50,000 acres. The Indians found plentiful numbers of game for hunting. Here were quantities of stone to form arrow heads for hunting.
Spanish Ranchos eventually gave way to the influence of the U. S. Dollar. The Peachtree Ranch became headquarters for cattle barons Miller and Lux. It was Miller and Lux who saved the Tule Elk from total extinction. You now have the opportunity to hunt these magnificent animals on a ranch where the very people that saved the elk, ran cattle.
During the late 1920's the Peachtree Ranch became an escape for many famous cowboys of that era, like Tom Mix, Gene Autry and Will Rogers just to name a few.
Check Out Our Other California Hunting Trips