Columbian Blacktail deer hunts in California, sound interesting to you? Well, the scattered oaks and rolling hills provide the perfect backdrop to stalk your deer. While hunting for Blacktail deer may feel like searching for the holy grail, there are a few tips you can follow to be successful. At Central Coast Outfitters, we aim to make you a successful hunter. We provide a cozy place to stay, home-cooked meals, and guidance on where to go!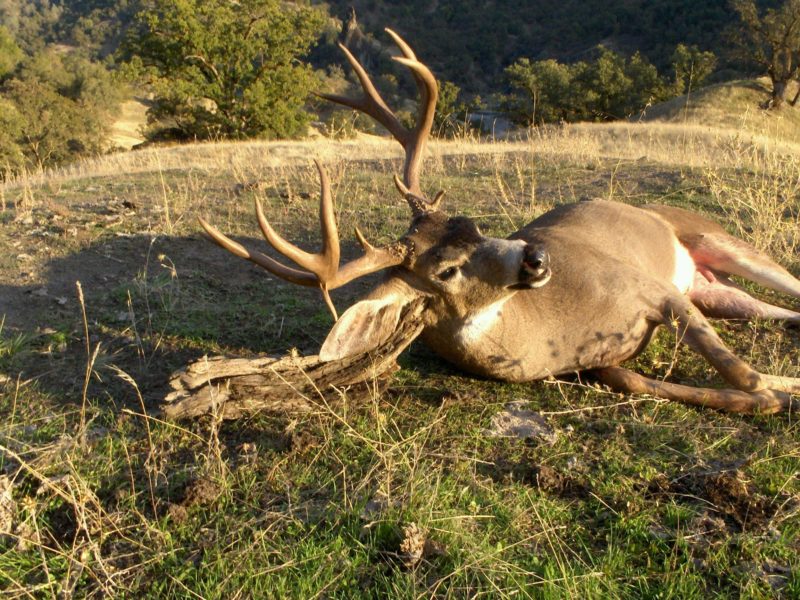 Tips for scouting when hunting deer with a guide service
Scouting is arguably an important tip when hunting deer. You can't just pick an area and expect success without preparing for it. This is where a guide service comes in.
Narrow the proximity you want to scout from
It takes knowledge and some experience to find a Blacktail deer. You can choose either a low-impact or a high-impact scouting method. The guide service will help you to scout from a distance or in close proximity without detection by a deer.
Find good bedding areas
You should locate the most used bedding areas like trails that lead to food sources. And once you find it, be sure to leave it without disturbing the area. In some areas, you'll find a creek or a pond. When you know where the deer drink and eat, you can figure out how to hunt them.
Look for the primary rub and scrape lines
If you locate rub and scrape lines, a mature Blacktail deer is close by. A dominant deer will use the antler on low hanging branches. This is a way of claiming a certain territory.
Look for does
If you want to hunt pre-rut, you should look for an area with a high population of does. That way, you can be sure the bucks won't be far behind. Of course, you should also expect a plethora of fawns. And because does stay in an area they have chosen to be their home, you'll find them in places with low elevation. The likelihood of finding a few bucks when pursuing a doe is high.
Other things to look for when hunting Colombian Blacktail Deer
Physical characteristics
One noticeable difference is the size – a Blacktail deer weighs over 150 pounds. While its shape is more aligned to a mule deer, the tines extend from the main beam. In terms of diet, a Blacktail deer eats a variety of shrubs and grass. The other vegetation you should pay attention to is willow, salmonberry, red cedar, and poison oak. The Blacktail deer like to feed in altitudes above 2000 feet. Here are other features to keep an eye on:
A dark and short face

Shorter antlers – more dense than a mule deer

The tail is wider than other species

The metatarsal glands are located on the inner side of rear legs
Outfitter benefits vs. hunting without knowledgeable help
Choosing a hunting outfitter will increase the chances of a successful hunt. It will be much easier to obtain the location of the hunt you seek. The best outfitters have done hours of scouting and understand the pattern of the deer before the actual hunt begins. To ensure you have a great time, they offer great food and accommodation. Without any knowledgeable help, the hunt can be difficult.
California offers some outstanding opportunities where you can hunt more than one deer. And thanks to an outfitter, these species are easy to locate in late August and September. With the right strategy, you can feel the success of a great hunt by bagging a Blacktail deer.
B-Zone Columbian Blacktail Deer Hunts in California
are available to book now!
Check Out Our Other California Hunting Trips