This California wild turkey hunt outfitter is ready for your next adventure. Are you ready? Whether you want to go on a fall or spring turkey hunt, there are many reasons why you should use an outfitter. Firstly, do you have private land, perfect for hunting in Santa Barbara, and Southern Monterey Counties in California? Well, Central Coast Outfitters does!  Secondly, they are passionate about hunting and have experience to make your hunt successful.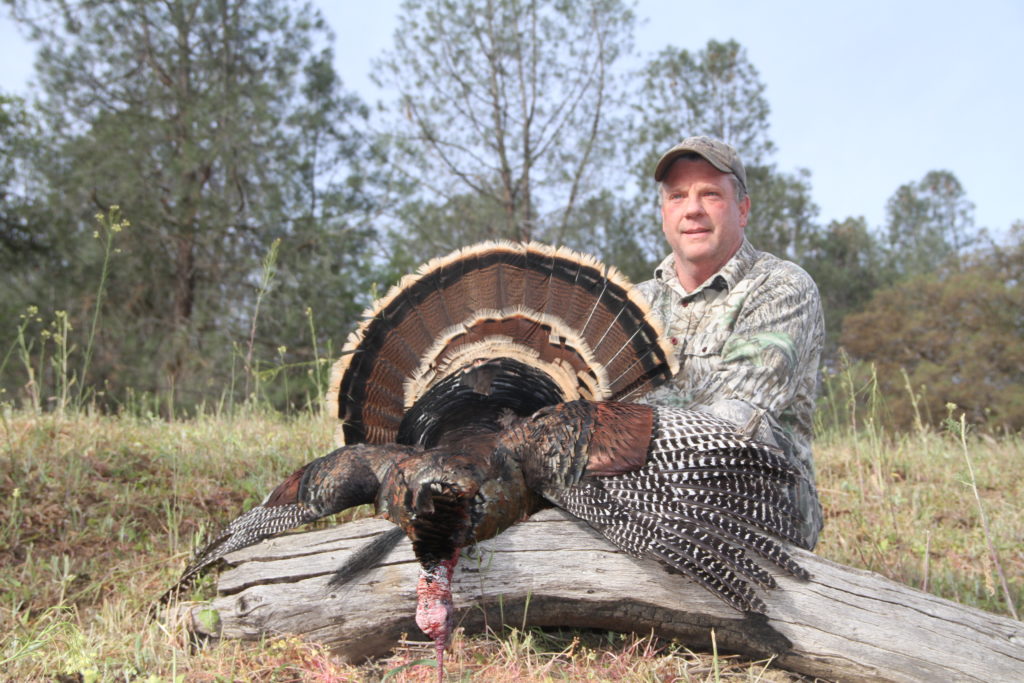 Turkey Hunt Dates 
The spring season begins at the end of March and continues through early May. Check it all out by calling Central Coast Outfitters right away!
Here are a few of the benefits to using a California wild turkey hunt outfitter:
Exclusive access to land

Saves time and money

Provides necessities
Exclusive access to land
A qualified outfitter has access to private ranches and thousands of acres for hunting in California. Before your hunt starts, we will help you with details of the terrain and what to expect. On hunt morning, we set up decoys near roost locations and use various methods to call the turkeys. 
An outfitter with experience studies to understand the patterns and birds' movements. From north to south, it seems wild turkeys are abundant this year to hunt. If you're looking for an adventure, a guided hunt can be a great option.
The outfitters work in tune with the weather and understand where the birds will move next. While some walking may be necessary to reach specific locations, you can be sure your odds of success are high. 
Saves time and money
A turkey hunt outfitter can save you a tremendous amount of time in your hunt. This allows you to enjoy time away from home and work. Whether you're young or old, an outfitter will assist in tracking and retrieving the game. In addition, you'll have a cozy place to stay along with hearty, home-cooked meals.
A professional company also makes sure you have the right weapon for the hunt and the best experience on your expedition. While you may think outfitting looks to be expensive, you actually get a lot for your money. If you're looking for something that suits your needs, you can choose:
A hunting trip for groups.

Trips for couples.

Corporate event to treat a special client
Provides necessities
Hunting outfitters provide a wide array of necessities and trail photos showing the recent game pattern. They also ensure you can communicate with your team during the hunt and will spot the best possible opportunity. If you plan to hunt in remote areas, they will take care of the travel arrangements. The outfitters have also specialized in all kinds of details such as:
Arranging your stay and some great meals

Will help you acquire hunting licenses

Understanding the hunting laws
How to choose a California wild turkey hunt outfitter
When choosing an outfitter, you should pay attention to the level of experience, hunting success, and the strategies they use. Also, make sure you understand their daily routine and how much ground you have to cover in a given day.
A respectable hunting outfitter will ensure you have a safe and enjoyable hunting experience. It's not just about going on a hunting trip, but making sure you're comfortable with it. As an outdoor enthusiast, this can be an incredible opportunity to create lasting memories.
Are you ready for an adventure with this experienced California wild turkey outfitter? 
Give us a call today –
Start preparing for your adventure today!
Check Out Our Other California Hunting Trips