Central Coast Outfitters: Your Guide to Turkey Hunting
Central Coast Outfitters, the top choice for epic turkey hunts in California. With our expertise and experience, we have established ourselves as the go-to outfitter for spring turkey season. Our team of knowledgeable guides combines their extensive understanding of local turkey behavior with the Californian wilderness to offer an unparalleled hunting experience.
At Central Coast Outfitters, we cater to all levels of hunters, from beginners to seasoned veterans. Each hunting trip is meticulously tailored to your skill level, ensuring a gratifying and rewarding adventure. Our commitment to excellence and passion for hunting sets us apart from the rest.
Book your guided turkey hunt with Central Coast Outfitters today and discover why we are the experts in California wild turkey hunting.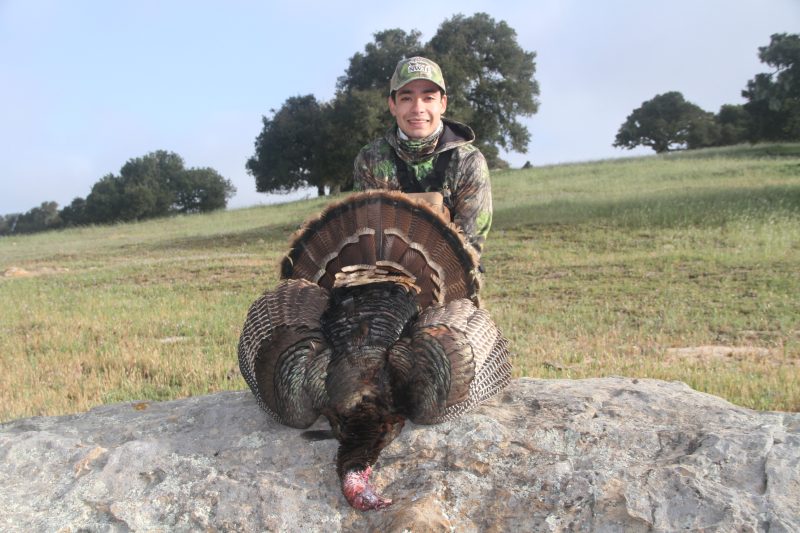 Learn More About Wild Turkey Hunting in California
Welcome to the world of wild turkey hunting in California, a pursuit that blends the excitement of the hunt with the stunning natural beauty of the Golden State. Each year, as the chill of winter gives way to the renewal of spring, hunters across California eagerly anticipate the arrival of the spring turkey hunting season. This period provides an exceptional opportunity to engage with nature, test hunting skills, and potentially secure a fantastic wild turkey.
California Spring Turkey Hunting Season
The California spring turkey hunting season is eagerly anticipated by hunters, offering the thrill of the pursuit and the joy of nature's awakening. The spring season typically runs from late March to early May, with specific dates varying each year. The California Department of Fish and Wildlife (CDFW) sets the season's dates and regulations.
During the spring season, hunters can pursue bearded wild turkeys, adhering to certain restrictions. Stay updated on the current regulations, as they may change annually. Visit the CDFW's official website or local hunting supply stores for information or updates on the spring season turkey hunting details.
Hunting during the general spring turkey season in California requires strategic planning and preparation. Here are some tips to enhance your experience:
Scout Before The Spring Season: Spend time in your prospective hunting area. Learn the routines of the wild turkeys, identify roosting spots, feeding areas, and travel routes.
Camouflage is Key: Wild turkeys have excellent vision. Wear full camouflage, including gloves, a mask, and boots, to blend in with your surroundings.
Master the Call: Learn to use a turkey call effectively. It can mimic the sounds of a hen and lure a gobbler into your range.
Patience Pays Off: Hunting turkeys requires patience. Sometimes, you may have to wait for hours for a turkey to respond to your call.
Remember, the goal is to enjoy the hunt and respect the wilderness. Happy hunting!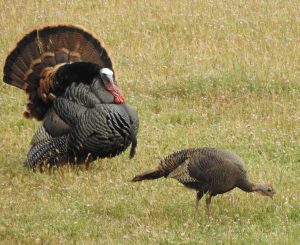 Essential Facts on California Turkey Hunting
Daily Bag Limit: In California, the daily bag limit for turkey hunting is one bearded turkey per day during the spring season.
Additional Spring Season: For avid hunters who crave more, there is an additional spring turkey season in California which usually runs for two weeks following the general spring season.
Archery Season: Following the general and additional spring seasons, there's an archery-only season. Avid archers get two weeks to hunt with bow and arrow.
Hunting License: A California hunting license is mandatory for anyone planning to hunt. Additionally, an upland game birds stamp endorsement is required for those hunting turkeys.
Fall Season: California also offers a fall turkey hunting season, typically starting in late October or early November and running through late December. The bag limit during the fall season is two turkeys of either sex.
Possession Limit: The possession limit is three times the daily bag limit. This means that, during the spring season, a hunter can possess up to three bearded turkeys at any one time.
Wild Turkey Hunting in California
California is home to a robust population of wild turkeys, thanks primarily to successful restocking programs carried out by the California Department of Fish and Wildlife. The turkeys in California are largely of the Rio Grande species but a few Merriam's turkeys can also be found in the northern regions of the state. Over the years, these resilient birds have adapted to various habitats across California, from the coastal areas to the Sierra Nevada foothills.
Best Locations for Hunting Turkeys State
California is abundant with prime wild turkeys hunting locations. The Sierra Foothills, with their grassy hills and oak woodlands, are a favorite among hunters. San Diego County also boasts a healthy turkey population, thanks to its mixture of chaparral, grassland, and oak woodland habitats. Other noteworthy regions include the Central Valley and the Lake County, both offering diverse terrains that are favorable for turkey habitation.
Unique Challenges and Benefits of Hunting in California
Turkey hunting in California presents a unique set of challenges and benefits. The diverse geography of the state requires hunters to adapt their techniques to varying terrains and habitats. Additionally, California's turkeys are known for their wariness and intelligence, making them challenging yet rewarding game.
On the flip side, the state's mild weather provides an enjoyable hunting experience. Also, the state's sheer abundance of turkeys and extended hunting seasons provide ample opportunities for hunters to bag a gobbler. Lastly, the beautiful landscapes and diverse wildlife that California offers make every hunting trip a memorable adventure.
Choose Central Coast Outfitters for Your Next Turkey Hunting Adventure
Ready for an exciting wild turkey hunting adventure in California? Trust Central Coast Outfitters, the region's premier hunting guides. With our deep understanding of local turkey behavior and California's diverse wilderness, we offer an unparalleled hunting experience. We cater to all skill levels, tailoring each hunt to meet individual needs. Our exceptional service, backed by accolades and success stories, reflects our expertise and dedication. Experience the thrill of turkey hunting in California with Central Coast Outfitters—where passion meets excellence. Book your guided turkey hunt today!
Turkey Hunting Gallery
Grab your hunting gear and get ready! We've collected pictures of our proud turkey hunt below. Come along on a hunting experience like no other — filled with success, adventure, and memories to last. See the proud faces of our huntsmen as they have achieved their goals in the field? Look below to join the celebration of big smiles a prize-winning turkey!